Right: Michelle Veenemans sings Skyfall!
Left: Michelle Veenemans sings Rise like a Phoenix
Top: Michelle Veenemans's latest CD Wonderful World of Jazz
Top: Michelle Veenemans sings This Lady is a Tramp
Left: Michelle Veenemans and Paul Ferreira's (piano) impromptu performance at the Saronsberg Cellars.
Left: Michelle Veenemans as the notorious "Rock Queen"! An alternative version of Der Hölle Rache kocht in meinem Herzen
Right: Michelle Veenemans sings the breath-taking last movement, O Clemens, o pia from Pergolesi's beautiful Salve Regina (a minor). She is accompanied by two of South Africa's most respected accompanists, Gerrit Koorsen on cello and Paul Ferreira on piano.
Left: Michelle Veenemans sings the beautiful and tender Maria-Wiegelied composed by Max Reger in Afrikaans.
DISCOGRAPHY
______________________________________________________________________________
Michelle Veenemans's latest CD, Wonderful World of Jazz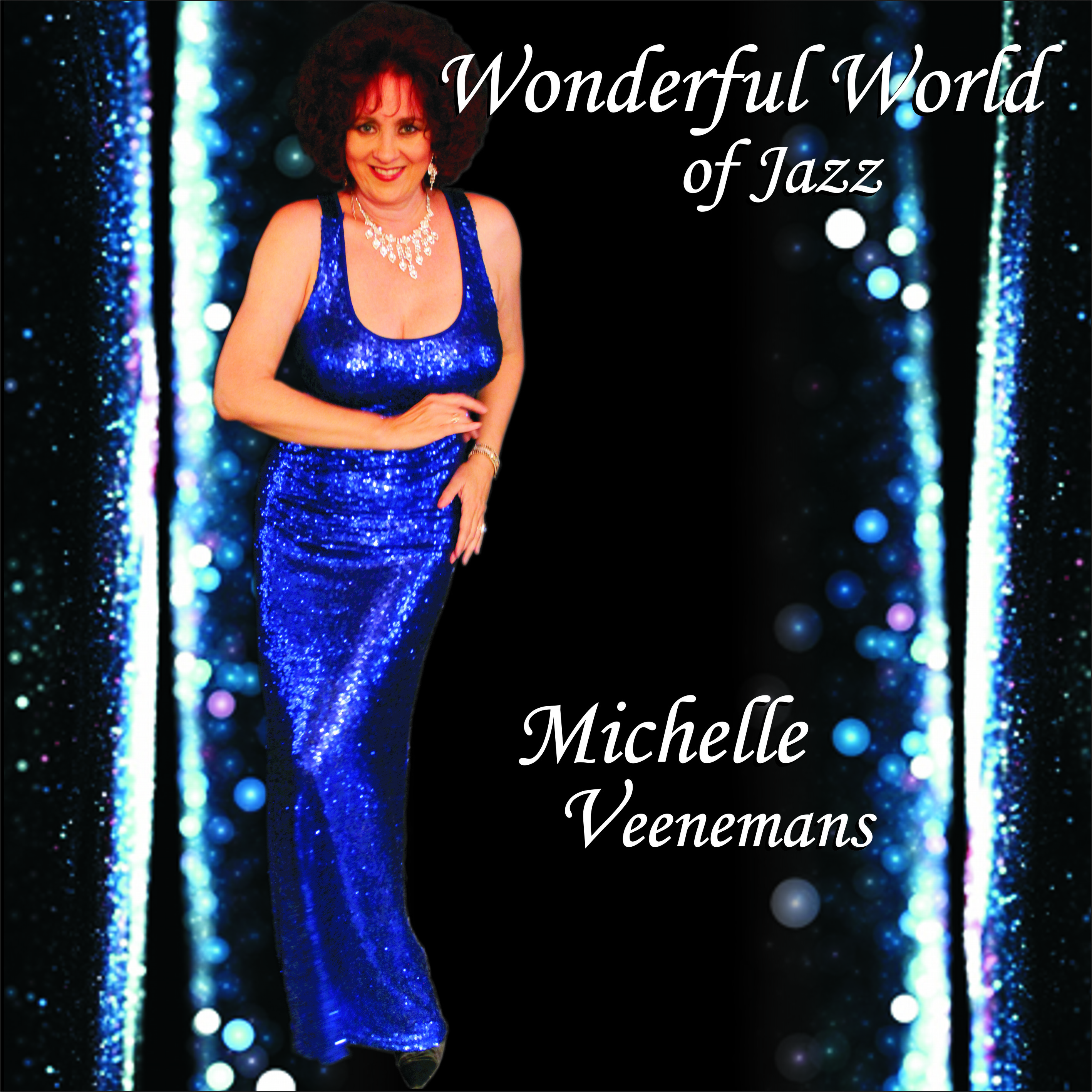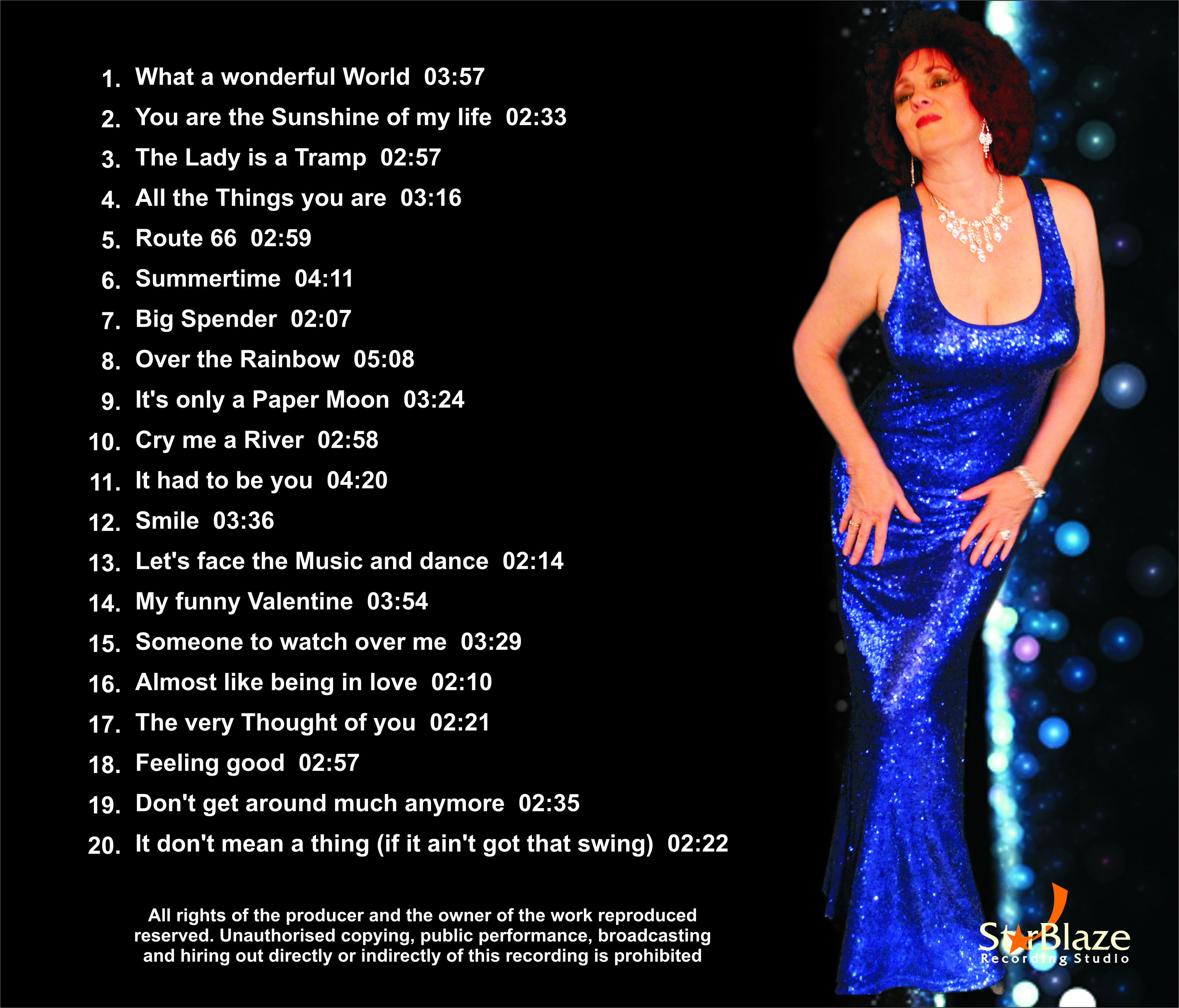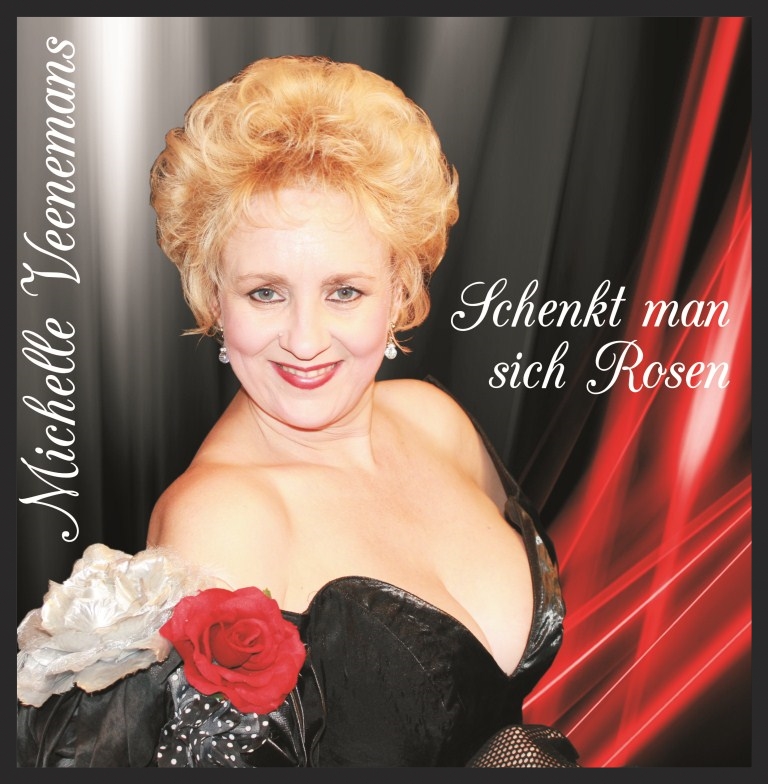 VEENEMANS VOCALLY SPARKLES ON HER BRILLIANT OPERETTA CD
by Thys Odendaal
The operetta is a highly specialised art form. It is a genre with its roots in Austria, more specific in the music city of Vienna, and is in its light heartedness and Schmaltz a mirror image of an era at the end of the 19th Century and first half of the 20th Century – a social setting of elegance and sophistication. Similar music genres also developed elsewhere – the Zarzuela in Spain and the Musical in the USA – and it demands a specific approach to present it with style within the genre. Occasionally singers underestimate the operetta to their own detriment. The sometimes-uninteresting characters and small story lines do not imply that the music is less demanding. Most sopranos have been challenged by the Czardas in Strauss's Fledermaus. The soprano Michelle Veenemans's CD, Schenkt man sich Rosen, is a more than welcome contribution to the South African CD catalogue. She has an instinctive feeling for the genre. Operetta music apparently flows in her Veenemans veins – Michelle being a descendant of two former brilliant operetta exponents, also both sopranos – mother Barbara and aunt Leonore … Michelle firstly has the vocal ability and feeling to let an operetta aria live – aria for sure, which means that one would love to hear her in a complete operetta. Her coloratura is agile and sometimes risky, but suits the contents of the arias. An important component of her interpretation is the capable way in which she handles the rhythmic aspect – the ritardandos and extension of phrases that give the melody the "swing" in a waltz or polka.
She deserves a bunch of red roses!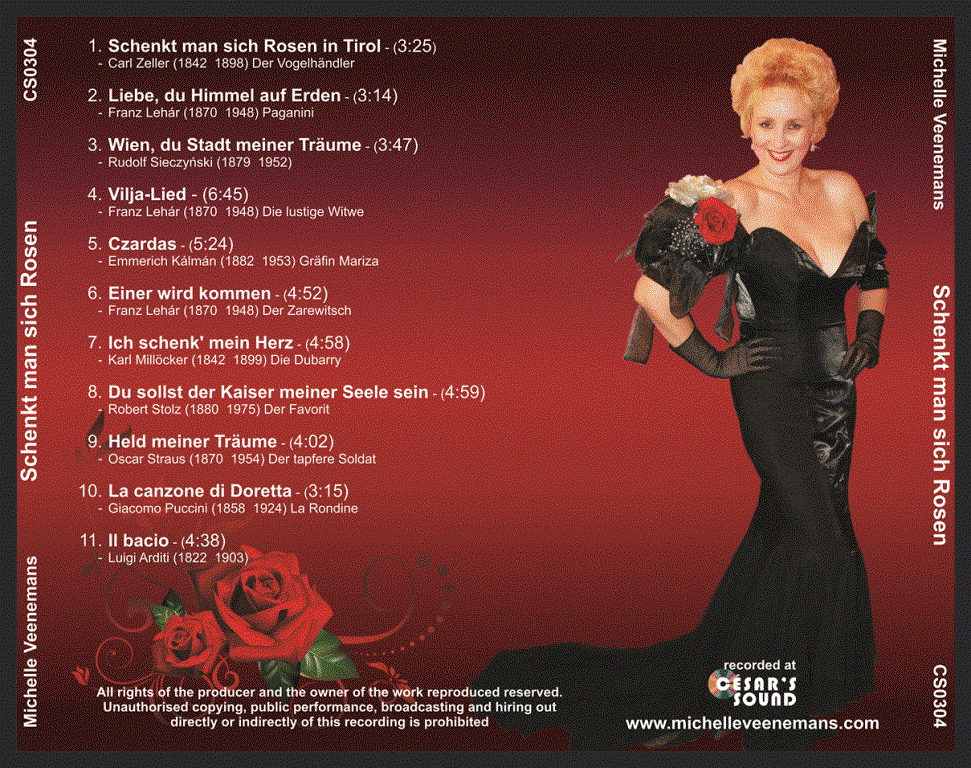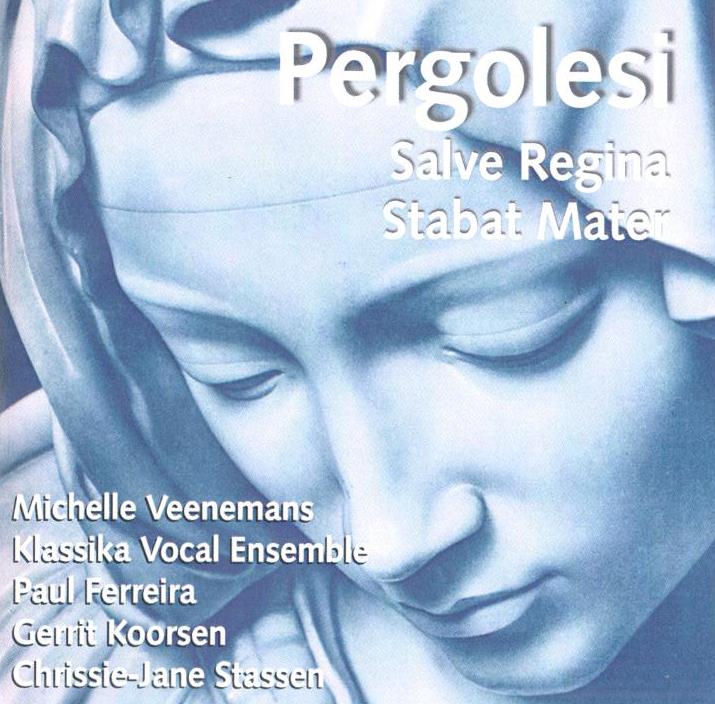 CD: Pergolesi: Salve Regina and Stabat Mater
Salve Regina (a minor):
Michelle Veenemans - soprano
Paul Ferreira – piano
Gerrit Koorsen - cello
Stabat Mater:
Klassika Vocal Ensemble – Ester de Vos | Mart-Mari De Necker | Lara Badenhorst | Rochelle Veenemans
Michelle Veenemans - soprano
Paul Ferreira - counter tenor
Gerrit Koorsen - cello
Chrissie-Jane Stassen - piano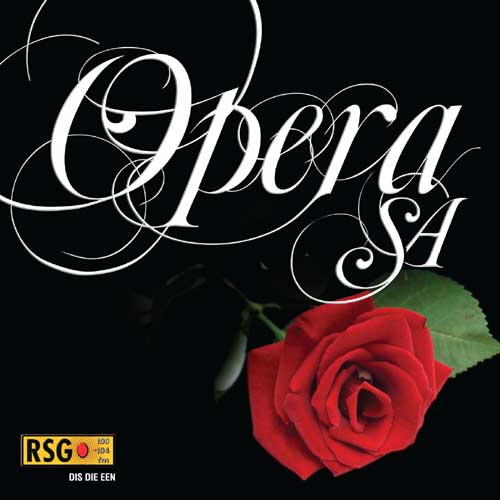 Opera SA - For the first time ever, all South Africa's famous opera stars ranging from Gert Potgieter, Emma Renzi, Ge Korsten to Barbara Veenemans, Michelle Veenemans, Deon van der Walt, Michelle Breedt, Johan Botha, Mimi Coertse, Nellie du Toit, Joyce Barker, Cecilia Wessels, Dawie Couzyn, Manuel Escorcio and many more available on one album! Available from September 2011. Compiled by RSG and distributed by Next.
Michelle is very privileged to have been chosen to appear on this legendary CD compilation of famous South African opera stars.
______________________________________________________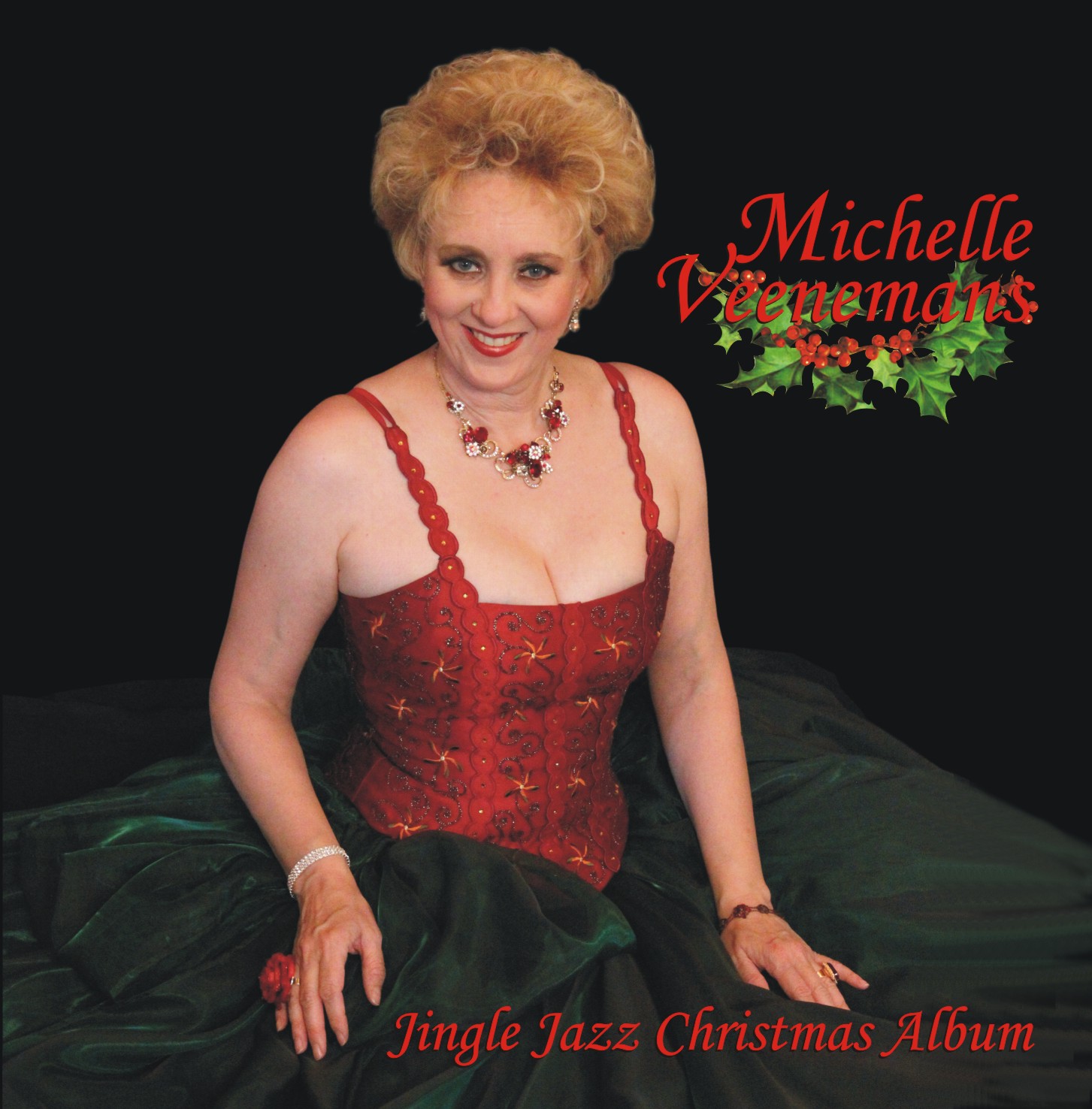 Jingle Jazz Christmas Album - Michelle Veenemans's brand new CD, Jingle Jazz Christmas Album, is a 16-track collection of the most beautiful and nostalgic Christmas Songs. This CD is the surprise of the year because we hear Michelle Veenemans, known in South Africa as operatic coloratura soprano, in a whole different genre which ranges from swing, jazz to light pop. She sings exciting arrangements of the most inspiring Christmas Songs such as Sleigh Ride, The Christmas Song, O Christmas Tree, Let it Snow, O Little Town of Bethlehem, Silent Night, Christmas without you, Have yourself a merry little Christmas, Santa Claus is coming to Town and many more! The well-known opera star Barbara Veenemans joins Michelle in 5 of the 16 tracks.
_____________________________________________________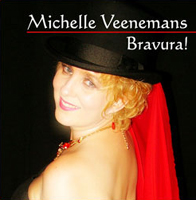 MICHELLE VEENEMANS – BRAVURA!
By Paul Boekkooi
Leonore, Barbara, and now Michelle. We know that the Veenemans-women can sing. Michelle, the youngest in the Veenemans-lineage, has an unusual voice that in a positive sense can be described as "freaky". As coloratura soprano, she fears nothing – that is why she undertakes two Mozart arias where few would dare to go, namely K316 and K418. Technically, they break all safe norms and Michelle excels in these challenges. Her voice does not only have the ability, but also the bravado and dramatic power that are required. Tenors boast with their high Cs. This soprano reaches an A-flat above that C. After the Mozart, the programme becomes "tamer", but she does not let it sound as such. She lives dangerously, but delivers the musical goods. It is hard work to listen to such a soprano, but she lets your mouth willingly hang open".
CD is sold out and only available digitally.
Track list is as follows:
1.

Mozart: Popoli di Tessaglia
2.

Mozart: Vorrei spiegarvi, Oh Dio!
3.

Mozart: Ach ich liebte
4.

Donizetti: Quella fonte … Regnava nel silenzio … Quando rapito in estasi
5.

Cilea: Io son l'umile ancella
6.

Catalani: Ebben? … neandro lontana
7.

Gounod: Ah! Je veux vivre
8.

Offenbach: Les oiseaux dans la charmille
9.

Mozart: Martern aller Arten
10.

Verdi: Caro nome
______________________________________________________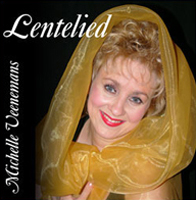 Lentelied – Here Michelle does not only sing an exciting sustained high F in the title song Lentelied, she also hits a sensational sustained high G in the Strauss aria "Markies my Heer". This CD is dedicated to the 130th anniversary of the Afrikaans Language and was recorded in the Voortrekker Monument in Pretoria. The majority of items are selected from two prominent South African composers of the Afrikaans Art Song, S le Roux Marais and PJ Lemmer. She also included three Johan Strauss arias from Die Fledermaus, translated from German into Afrikaans. Each song and aria reveals a unique spectrum of emotions, which is unveiled by Michelle's intuitive understanding of the various genres. The CD was released in 2005. Michelle is accompanied by Paul Ferreira (piano), Dawid Venter (flute), Abri Jordaan (guitar) and Zania van Wyk (organ).
The track list is as follows:
1. Le Roux Marais: Lentelied
2.
Lemmer: Sproetenooi
3.
Le Roux Marais: Gee my
4.
Lemmer: Kokkewiet
5.
J Strauss: Markies my Heer
6.
J Strauss: Speel ek onskuldige bloedjies
7.
J Strauss: Czardas
8.
Le Roux Marais: Kom dans Klaradyn
9.
Le Roux Marais: Mali, die slaaf se lied
10.
Traditional: Al lê die berge nog so blou
11.
Le Roux Marais: Moeder
12.
Le Roux Marais: Die Roos
To order any of the above-mentioned CDs by post or electronically, please contact veenemans@mweb.co.za