Barbara Veenemans
Legendary South African Soprano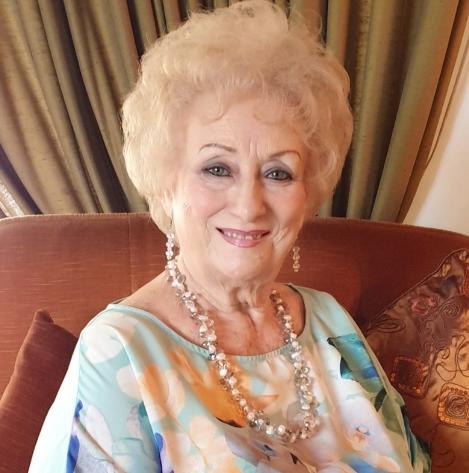 Left: Barbara Veenemans, South African opera star, musical and concert director.
Barbara Veenemans is one of South Africa's most versatile and respected opera sopranos. Here are a few highlights:
During her singing career spanning over a period of 50 years, Barbara performed for all the main opera companies in South Africa to critical acclaim. She specialised in opera, operetta and musicals. As concert artist she not only toured through South Africa, but also through Namibia (South-West Africa) and Zimbabwe (Rhodesia). Her concert partners included Ge Korsten, Mimi Coertse, Rudi Neitz, George Kok and Lawrence Folley.
Some of her stage highlights included the roles of Adele in Die Fledermaus for PACT, Susanna in The Marriage of Figaro for PACT, Zerlina in Don Giovanni for PACT, Marsinah in the musical Kismet for PACT, Resi in the musical The Great Waltz for PACT, Despina in Cosi fan tutte for PACT, Karolka in Jenufa for PACT, Hanna Glawari in The Merry Widow for PACT, Kathy in The Student Prince for CAPAB, Saffi in The Gypsy Baron for PACOFS, Frasquita in Carmen for PACT, Annie in the musical Annie get your Gun for PACT and PACOFS, Mascha in The Czarevitch for PACT, and she sang in several opera and operetta concert galas.
She also sang the role of Adele in Die Fledermaus during the Opening Ceremony of the State Theatre in Pretoria in 1981. In 1986, she appeared for the first time in the Who's Who of Southern Africa. She was also one of the first South African singers to appear on South African Television in 1976. Thereafter, she appeared in several music programmes on television during the late 1970s and early 1980s. Gallo released an Afrikaans light music album in 1996 with the title Kom Terug of all of Barbara's light music hits.
Barbara was a sought after judge at various Eisteddfods in Pretoria and Johannesburg. She was also the first choir conductor for the Verwoerdburgse Meisieskoor and also the first conductor of the Pretoriase Kinderkoor under the auspices of the University of Pretoria in the 1960s. Barbara was compère at various corporate functions and music director and advisor for several music album productions.
To read more about Barbara's impressive career please visit her page at
http://www.veenemanssopranos.yolasite.com/barbara-veenemans.php
______________________________________________________________________________________________
Video right: Barbara Veenemans sings the exciting "audition aria", Spiel ich die Unschuld vom Lande" in Afrikaans from Johann Strauss' The Fledermaus. This was during Pact's Opera Gala in 1986 in the State Theatre in Pretoria. What a Night at The Opera that was!